kendall | pinwheel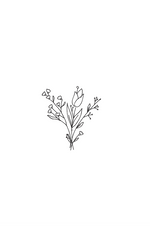 material
100% linen
Our linen bows feature a unique vintage finish achieved through careful selection of Belgian-origin flax fibres, a specialized spinning process and a cold-pad batch dyeing system. Sounds fancy, right? Just wait, theres more... This fabric is certified to Oeko-Tex Standard 100, which means it has been tested for harmful substances such as carcinogenic dye stuffs, formaldehydes, and lead and has been awarded with the Confidence in Textiles certification (amazing, we know).

Super soft and dreamy, our linen bows are made with some of the finest fabric in the world! Your tiny human deserves the best, which is why we choose luxurious linen free from harmful substances ♡

measurements
• mini  3 1/2" x 2 3/4"
• original  4 1/4" x 3 1/4"
Our bows are lovingly handcrafted, measurements may vary slightly and each bow is wonderfully unique
bundle codes
Bundle your bows and save, yay! When buying in multiples of 3, simply enter BUNDLE3, BUNDLE6, BUNDLE9, or BUNDLE12 at checkout (too easy!)
Can we grab your attention? This is important! Please never leave your little one unsupervised while wearing bows or headbands of any kind. Our bows (and many like them) may contain small parts, this is a chocking hazard for your favourite tiny person. We know they look adorable, even when they're sleeping, but please remember to take them off
Don't forget... our bows are made with intention and handcrafted special for you and your cutie-patootie! If you need more information on our current turn around time, please refer to our faqs page for our most up to date info. Need your order sent out in a rush? No problem! Send us a quick email and we'll be happy to accommodate you at no extra charge (just make sure you include a pretty please when you ask... joking. Or are we?)